ICMIMT 2023 History
2023 14th International Conference on Mechanical and Intelligent Manufacturing Technologies (ICMIMT 2023) was held in Cape town, South Africa during May 26-28, 2023. It is sponsored by IEEE and India International Congress on Computational Intelligence (IICCI) and hosted by the University of Cape Town (South Africa), with patrons from Nelson Mandela Metropolitan University (South Africa), University of Johannesburg (South Africa), and other institutions.
This year we have 4 Keynote Speeches. Prof. Robert Gao (Fellow of IEEE), from Case Western Reserve University, USA; Prof. Satyandra K. Gupta (Fellow of IEEE), from University of Southern Carifornia, USA; Prof. Andrew Kusiak (Fellow of the Institute of Industrial and Systems Engineers and the Editor-in-Chief of the Journal of Intelligent Manufacturing), from The University of Iowa, USA and Prof. Khaled Abou-El-Hossein, from Vaal University of Technology, South Africa. In the conferences, we have 6 sessions (In person + Virtual) with topics: Mechanical System Model Analysis and Structural Design; Intelligent Manufacturing Technology and Engineering Management; Power Machinery and Control Model; Material Analysis and Manufacturing Process etc.
ICMIMT 2023 conference proceedings has been included in IEEE Xplore, and indexed by Ei Compendex and Scopus.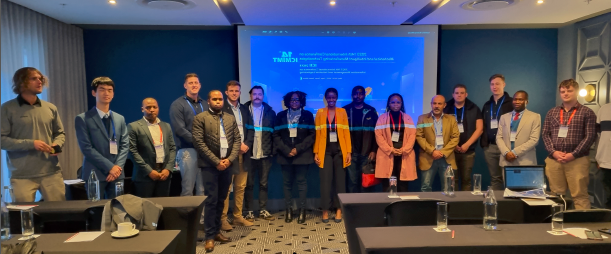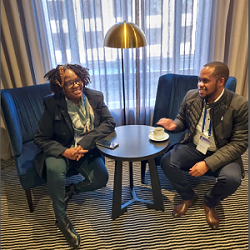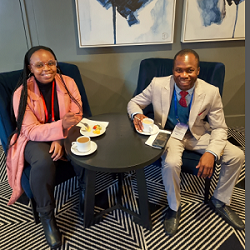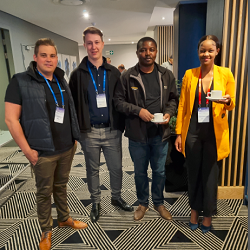 Please click the link to get more photos: http://www.mimt.us/ICMIMT2023-Photos.pdf